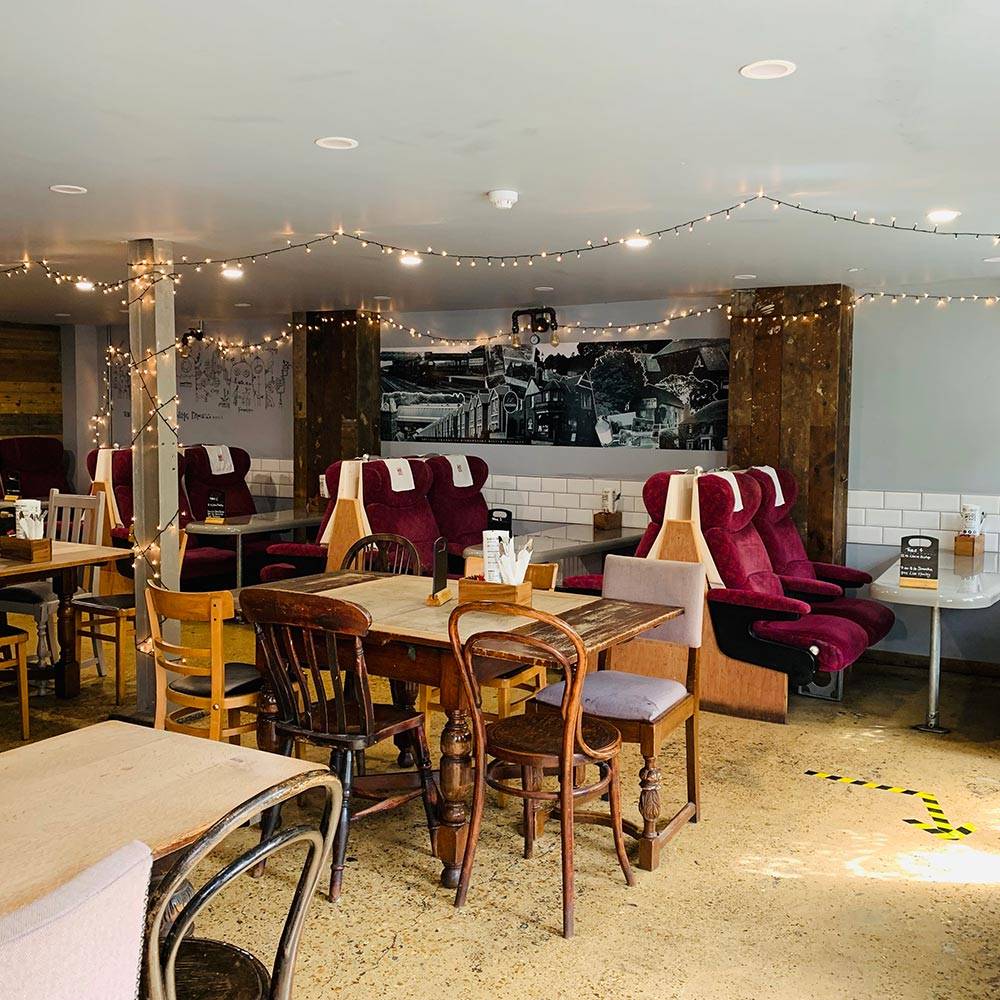 January 2021: Unfortunately we are not open for table reservations so the guidelines below do not currently apply.

Keep an eye on our social media for any updates.

Please read our guidelines before making a reservation.

1. Outside tables can be booked for a maximum of 6 persons and you must be dining to consume any alcoholic beverages.

2. All customers at an indoor table must belong to the same household. For clarity, even if a household bubbles with another, we still have to qualify this as two households.

3. Please have your mask on before entering the building. Masks are to be worn at all times except when seated at your table. Please help yourself to our sanitiser.

4. We are operating a table service; please do not go to the bar to order – our staff will serve you while you are seated.
5. Alcohol can only be served with a 'substantial meal' — i.e. one of our burger meals or dirty fries. Both are certainly substantial!
6. Unfortunately we cannot take bookings for drinks-only unless it's for coffees or soft drinks.
7. Our kitchen will be serving food until 9pm. We will stop taking drink orders at 10pm and everyone must be off the premises (including our outdoor space) by 11pm.
8. If you are at a table and you wish to take beer away, please order on our website and select "Pick up" at the checkout. Please then notify a member of staff who will organise your items for you.
9. Bookings can be made for a maximum of 3 hours (the equivalent of two booking slots).

Thanks so much for your continued support.

Cheers
David and the Steam Town Team